Brazosport ISD is the Place to Be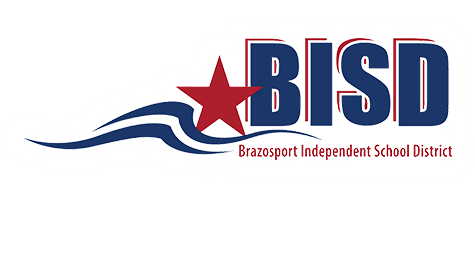 Brazosport Independent School District is conveniently located just 50 miles south of Houston along the beautiful Gulf Coast. Within its 200 square miles, there is a strong sense of community brought together through agriculture, ranching, industry, the arts, technology, and small business. With its 19 campuses —eleven elementary schools, two middle schools, three intermediate schools, two high schools, and the Lighthouse Learning Center— the district meets the needs of approximately 12,500 students from the communities of Clute, Freeport, Jones Creek, Lake Jackson, Oyster Creek, Quintana, Richwood and Surfside Beach.
In BISD, we BELIEVE that:
Every child deserves the highest quality education
Everyone is accountable for student success
Collaborative partnerships are valuable
The development of leadership throughout the organization is critical to our success
With the support of our community in the passing of two recent bonds, BISD is investing in state of the art facilities, deploying cutting-edge technology devices for teachers and students that will enhance the innovative discovery and learning process. BISD provides a robust wireless network to support anytime, anywhere access for district students and staff. Mobile devices such as iPads and Chromebooks increase student engagement and provide an opportunity to help students succeed in a digital world. In addition to mobile devices, our younger students are utilizing Interactive Learning Tables. Google Apps for Education provides students in grades K-12 the ability to communicate and collaborate from any internet-enabled device through our internal website. To assist in the transformation of learning and teaching in all of our schools, BISD equips every classroom with wifi, projectors, Mimio Teach Interactive Whiteboards and document cameras with secondary classrooms utilizing TI Inspire calculators.
Along with BISD's rigorous academic opportunities, including award winning fine arts programs, advanced science and mathematics coursework, innovative technology, engineering and extensive career and technology courses; our students are prepared for college or career. Opportunities include numerous fine arts classes, a full range of athletic opportunities, extracurricular clubs and organizations, and UIL academic competitions.
College Board AP District Honor Roll
College Readiness Award
US News & World Report—One of America's Best High Schools
State Championship Football, Baseball, Softball and Swimming Teams
5A State Honor Band
Award Winning Marching Band Programs
Critically Acclaimed Choir, Orchestra Programs & Musical Productions
Award Winning Drill & Dance Teams  State of the Art Professional Performance Facility
Elementary Music and Integrated Art Programs  Outstanding Local, State & National Art Awards
Advanced Placement Art Curriculum
Award Winning FFA Trap Shooting
Texas Honor Circle Awards
Title I Distinguished Campuses
Awarded Technology Grant by Annenberg Foundation
BISD offers a wide variety of Career and Technology Education (CTE) courses for academic credit and we work closely with local industry, businesses and Brazosport College to meet the demanding needs for jobs in the Brazosport area. Opportunities include Professional Communications, Business English, Forensic Science, Engineering Design & Problem Solving, and Engineering Mathematics.
In BISD, students have the opportunity to earn:
Technical Dual Credit at Brazosport College
OSHA (Occupational Safety & Health Administration)
ServSafe (Food Handler Certification)
Microsoft Office Specialist (MOS)
AWS (American Welding Society) Certification
NCCER (National Center for Construction Ed & Research)
Certification/License in Cosmetology
We invite you to Brazosport ISD, a district made up of caring employees and community members who work together to ensure that our students have a wide range of high quality programs to engage every learning style and assist in tapping into the unique gifts and qualities of every child's interest and potential. To find out more about BISD, go to www.brazosportisd.net, find us on Facebook and Twitter or tune in to Comcast Educational Access Channel 19.
Brazosport ISD is truly the place to Be!
Brazosport College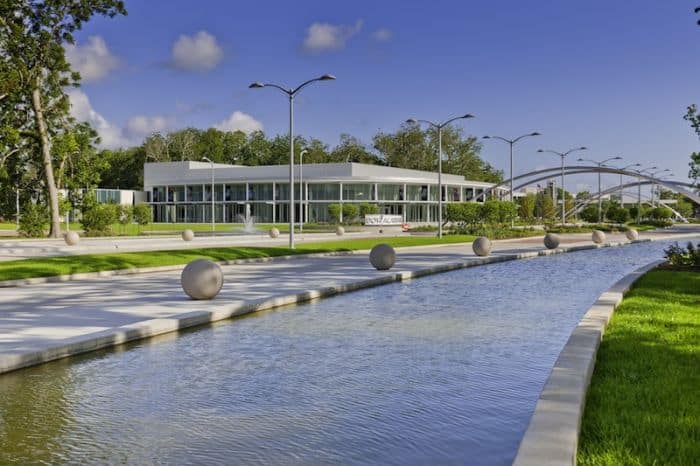 Located on 156 acres of beautifully landscaped grounds in Lake Jackson, Brazosport College has served as the school of choice for students in southern Brazoria County since 1968.
The broad range of courses and classes offered at Brazosport College addresses diverse educational objectives. Those students planning to pursue a bachelor's degree can enroll in academic classes, as well as courses in major fields of study, which will transfer to four-year schools.
Brazosport College is one of only three schools in the state with the authority to offer a Bachelors Degree in Applied Technology. Students seeking certification or a degree in an occupational/technical field will find courses leading to an Associate of Applied Science degree in a wide variety of disciplines. The college also offers degree or certificate options in the ADN and LVN healthcare fields, as well as a variety of additional programs.
Through partnerships between area employers and the college, students also are able to put their knowledge to work close to home.
The process technology program offered at Brazosport College enables students to build skills to be successful in the chemical industry, but also provides students with skill sets that will broaden their career opportunities, including alternative energy sources.
The BASF Center for Process Technology building houses classrooms and a plant trainer for the chemical process technology program, while the Dow Academic Center serves a variety of college and community events, such as commencement. Other buildings, such as the Byron and Sandra Sadler Health Professions/Science Complex, located in the new Science and Technology Corridor, a new Student Pavilion and a revitalized library opened in Fall 2011. The Sadler building houses Brazosport College's nursing program, as well as science and math courses.
In 2012 and 2014, The Aspen Institute ranked Brazosport College among the top 10 community colleges in the United States.
Most importantly, however, Brazosport College is committed to students' success and has implemented initiatives to assist students in achieving their goals. Through endeavors made possible by the Brazosport College Foundation and Achieving the Dream, a variety of programs are available utilizing partnerships between the college and the community it serves to assure student success.
Brazosport College is located conveniently close to the communities of Angleton, Clute, Freeport, Richwood, West Columbia, Sweeny, Brazoria and Surfside Beach. The campus is only 45 minutes away from Houston and Galveston.
To learn more about Brazosport College, visit www.brazosport.edu or call (979) 230-3000.