In addition to 20- plus miles of beaches, sport and commercial fishing, tranquil housing communities, exemplary schools and an ideal standard of living, the Brazosport Area offers abundant and diverse career opportunities. Major employment sectors in Brazosport include petrochemical and mineral resources (oil, gas, sulfur, salt, lime and gravel), and their support industries.
The Dow Chemical Company is the area's largest employer, with approximately 5,000 employees. Dow first came to Texas in 1940, building a plant in Freeport to extract magnesium from seawater. Today, it's the world's largest integrated chemical manufacturing site. The products researched and developed here include innovations used in electronics, food packaging and healthcare products used by people everyday.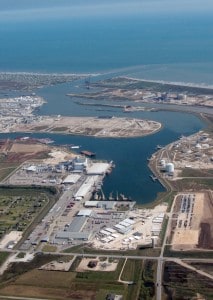 Some of Brazosport's Top Employers are: The Dow Chemical Company, Fluor Corporation, Zachry Group, Texas Department of Criminal Justice, the Wood PLC, Brazosport I.S.D., Brock Group, Brazoria County, Phillips 66, BASF Corporation, Excel, TDECU, and St. Luke's Health Brazosport Hospital.
Port Freeport currently ranks 24th among U.S. ports in international cargo tonnage handled. The current channel is 45-foot deep but it will soon to be widened and deepened. It is just three miles from open Gulf of Mexico waters and has an abundance of acreage for future development.
Port Freeport offers the following benefits: rail, highway, vessel and barge transportation can be seamlessly utilized; direct access to the Gulf Intracoastal Waterway, Brazos River Diversion Channel, State Highway 36, State Highway 288 and Union Pacific Railroad; ability to manage inventory and manufacture duty deferred inside it's Foreign Trade Zone.
Brazosport industries support 28 tank truck lines, 10 motor freight carrier and 7 local terminals. There is an air freight/package service and seven companies servicing large and small package requirements.
Texas Gulf Coast Regional Airport (LBX) is a FAR Part 139 Certificated and general aviation reliever airfield owned and operated by Brazoria County situated on 635 acres. The airport provides enhanced general aviation services to the community as well as private and corporate visitors.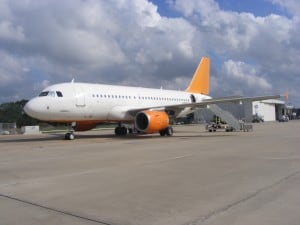 Texas Gulf Coast Regional has a 7,000 foot runway with all weather approaches, a new public terminal, full FBO service and is currently home to 75 single engine planes, 5 multi engine planes, 3 jet planes and 6 helicopters.
Property for aviation and non-aviation use is available with taxiway and runway access as well as a business park, good road access and  Foreign Trade Zone areas.