Chairman of the Board
Scott Daigle, MEGlobal  
2023 Slogan
"Commerce, Connections & Community"
Mission Statement
Provide unified support and promotion of the Brazosport Community for economic prosperity.
Vision Statement
The center of influence for a prosperous community.
Community Issues Division
Vice Chairman David Winder, BASF Corp.
Brazosport Professionals Network
Anne Bartlett, Brazosport College
Provides an opportunity for  professionals to focus on leadership and business development in order to promote success, excellence, and innovation among our community's leaders.
Safetytown Coordinating Committee
Barbara Franklin & Lucy Pendon
Provide an organized, educational safety program for children having completed kindergarten.
Shop Local Weekend                                                                                                                                        A three-day fun-filled event to promote shopping locally with Chamber members. Held in June, Participants get to enjoy a free continental breakfast, a free shopping bag and a chance to win $1000 cash.
Shop Local First                                                                                                                                                 Encourage shopping locally to support the local business community to become more profitable in order to grow and succeed.
Convention and Tourism Division
Vice Chairman Nancy Wollam, Representative Cody Vasut's Office
Lodging & Attractions Committee
Gather and exchange information to cross-promote attractions.
Economic Development Division
Vice Chairman Joe Ripple, Brazoria County Flood Plain Director
Government Affairs Committee
Ravi Singhania, Port Commissioner and Nancy Wollam, Representative Cody Vasut's Office
Keep informed of local, state and federal legislation affecting our business community and recommend appropriate action to the Chamber Board of Directors.
Transportation Committee
John Cone, Clyde Cone Realty
Improve area transportation by meeting with TxDOT, Texas Gulf Coast Regional Airport, Brazoria County Engineer and Port Freeport on transportation, signage and infrastructure issues and projects needed for the area.
Membership Division
Vice Chairman Heather Rimato, Rimato Insurance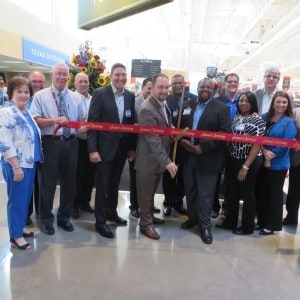 The Ambassadors
Judge Jack Brown, Justice of the Peace, Precinct 1, Place 1
Serve as the public relations arm of the Chamber at ribbon cutting ceremonies and various Chamber events throughout the year.
Leadership Task Force
Neldia Ahlquist, Neldal Insurance & Karla Christman, Brazosport B. I. S. D
Conduct the 2023 Leadership Brazosport Class designed to develop the future leaders of the community.
Membership Luncheons
Joe Ripple, Brazoria County Flood Plain Director
Present luncheons throughout the year with speakers on various issues affecting Chamber members and the business community.
Public Affairs Division
Vice Chairman Jason Cordoba, Cordoba Law Firm, P.L.L.C.
Brazoria County Day Support Committee
Sandra Shaw, President & CEO, Brazosport Chamber
Support Brazoria County Day in Austin (the world's largest shrimp cocktail) in conjunction with the Economic Development Alliance for Brazoria County and the six other Chambers of Commerce in Brazoria County, to be held at Branch Park Pavillion on February 28, 2023. Invitations are sent to all state legislators and state agencies to attend.
Mayors and City Managers Meetings
L.G. "Butch" Murrell, Coastal Machine & Mechanical
Mayors & City Managers from the eight cities in the Brazosport area meet quarterly to discuss municipal activities and needs and enhance communication between the Chamber and cities.
National Day of Prayer
Gerald Roznovsky, Mayor of Lake Jackson.
Held in conjunction with the Brazosport Ministerial Alliance to implement prayer sessions on National Day of Prayer.
Organizational Division
Donald "Dude" Payne, Brazoria County Commissioner

Dinner & Auction
Present an entertaining Dinner and Auction on August 10, 2023.
Awards Luncheon
Recognize the Outstanding Man & Woman of the year,
Ambassador of the year and Business Partner of the year at an Awards
Luncheon to be held on March 8, 2023.
State of the Community
Joe Ripple, Brazoria County Flood Plain Director
Host a luncheon in September or October of 2023 providing reports on various sectors of the Brazosport economy.
Holiday Tour of Homes
Jeannette Merritt, Integrity Mortgage 
Host a tour of some of Brazosport's finest and most unique homes on December 3, 2023.