Richwood offers a peaceful diversion from big city life found nearby. Residential streets show the significance of home to Richwood citizens, with beautiful landscaping. The city has been recognized for its beautification efforts by the Keep Texas Beautiful program.
Situated in the Brazosport Independent School District, Richwood is home to Polk Elementary School and Our Lady Queen of Peace, a private parochial school.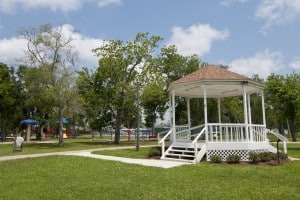 After 1944, the community was one of several incorporated towns and communities drawn into the Brazosport industrial and port area. The incorporated suburban community of Richwood had a population of 649 in 1966, and by 1974, maps showed five churches in the area. Today, Richwood is home to nearly 3,500 residents and offers an array of services unusual for a city its size.
Offering a family atmosphere with great parks, a splash pad, soccer and baseball fields, Richwood is a great place to live, to work and to be involved.
Richwood Links and Information