Surfside Beach is a quaint village on an island where State Highway 332 meets the ocean. With its four miles of unspoiled shoreline, Surfside Beach is a perfect retreat for recreational sports, sun worshippers and nature lovers alike.
Surfside Beach has a variety of local businesses that include motels, rental houses, restaurants, and souvenir shops. Surfside Beach is home to Stahlman Park Conference Center, a 4,000 square foot facility with full amenities and glorious views of the Gulf with beach access. Stahlman Park hosts numerous business and special occasions year round and is available for rent.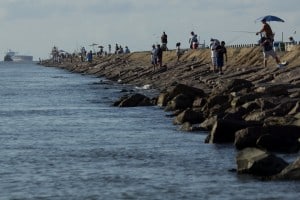 The Surfside jetty extends one mile into the Gulf of Mexico and is a great fishing area with a family friendly playground and picnic area. Launch your boat at the public boat ramp with easy entry into the Intracoastal and the closest access in the area to the Gulf.
The Surfside Beach Museum and City Hall are located in the old Coast Guard Boat House. The Museum houses interesting artifacts and photographs depicting the history of the island.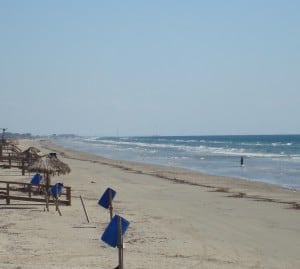 Surfside Beach hosts many fun events throughout the year for all to enjoy including the popular St. Patrick's Day Parade, Treasures by the Sea Craft Show, Surfside Marathon, Texas Navy Day Celebration and the Thunder on the Brazos Dinner. Surfside Beach also participates in spring and fall Adopt-a-Beach clean-ups.
All vehicles driving on Surfside Beach must purchase a $12 annual pass and display in their windshield. The pedestrian beach is free of charge.
Some Rules To Remember While at Surfside Beach:
There are no lifeguards on duty, swim at your own risk.
Glass containers are NOT allowed on the beaches.
All dunes are protected and off-limits to pedestrians and vehicles.
Don't mess with Texas, no littering.
All-terrain vehicles are NOT permitted.
No overnight camping.
Horses are NOT allowed from May 15 through September 15 but they are allowed from November 1 through March 31. Horses are allowed on Surfside Beach weekdays from April 1 through May 14 and from September 16 through October 31.
Fireworks are NOT permitted.
Rules are subject to change so please check with beach officials for a complete set of rules.
Surfside Beach Links and Information